contactus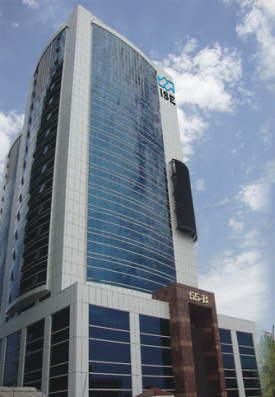 Airblue Limited Corporate Headquarters
airblue limited
To assist your travel planning, our Reservations Sales Agents are available 24 hours a day, 7 days a week.
Within Pakistan call 111-AIR-BLUE (247-258)
From outside Pakistan call (+92) 51 111-247-258

For assistance via email, send a message to:
Other Important Numbers:

Customer Relations: 111-AIR-BLU (247-258)
Cargo: 111-247-258


For a list of our Cargo Locations please contact your local Airblue office.

Credentialed members of the media may send inquiries regarding
airblue to Media Relations.




Airblue Offices:

ISLAMABAD

Airblue (Head Office)
12th & 1st Floor, ISE Towers,
55-B Jinnah Avenue,
Islamabad.
UAN: 111-247-258

Airblue (City Sales Office)
Ground Floor, ISE Towers
55-B Jinnah Avenue
Islamabad
UAN: 111-247-258
Time: 24 hours a day / 7 days a week

AIRPORT:
Benazir Bhutto International Airport,
Islamabad.
UAN: 111-247-258 ext 406
Time: 24 hours a day / 7 days a week


RAWALPINDI

Airblue (City Sales Office)
Office No 5 & 6, Pindi Club Building,
Mall Road Saddar, Rawalpindi
Tel: +92-51-111-247-258 Ext.426
Time: 8 AM to 8 PM

KARACHI
Airblue (City Sales Office)
Air Blue LTD. PIIA Building, Ground Floor,
Mulana Din Muhammad Wafai Road
Karachi
Tel: 021-111 247 258 ext. 2190-2193
Time: 8 AM to 8 PM
AIRPORT:
Jinnah International Airport, Karachi.
UAN: 111-247-258 ext 488, 490
Time: 24 hours a day / 7 days a week

LAHORE

Airblue (City Sales Office)
Ground Floor, Shop No. 1 & 2,
Asad Center 71-E,Main Boulevard, Gulberg-2,
Lahore.
Tel: 042-3587-0789
Time: 8 AM to 8 PM

AIRPORT:
Room No. 2224, Level-2,

Allama Iqbal International Airport,
Lahore.
Tel: +92-42-3661-1499
Time: 24 hours a day / 7 days a week


FAISALABAD

Faisalabad (City Sales Office)
Airblue Limited
Office # 5, Ground Floor, Regency Plaza,
New Civil lines, Mall Road, Faisalabad
PH: 041-5388978 / 041-5388998
Time: 8 AM to 8 PM

PESHAWAR

Airblue (City Sales Office)
Office # 5, Ground Floor, Cantt Mall,
Fakhar-e-Alam Road,
Peshawar Cantt, Peshawar.
Tel: 051-111-247-258
Time: 8am to 8pm

AIRPORT:
Ground Floor,
Peshawar Airport, Pakistan.
Tel: 091-525-3771
Time: 24 hours a day / 7 days a week


MULTAN

Airblue (City Sales Office)
SS Mall Plaza, Opp. Radio Pakistan
Multan Cantt, Pakistan
Tel: +92-061-4544572
Time: 8 AM to 8 PM




AIRPORT
Airblue Sales Office
Multan International Airport,
Multan, Pakistan
Tel: +92-331-5566379
Time: 24 hours a day / 7 days a week




DUBAI, UAE

Airblue (City Sales Office)
Shop No 3,
Al Muraqabat 2,
Near Clock Tower Roundabout,
Al Muraqabat Area,
Deira, Dubai.
Helpline Middle East: 600 544 542
Fax: +971-4-2959192
Time: (09:00 AM - 10:00 PM)


AIRPORT:
Departure Airport Terminal I,
Dubai International Airport,
Dubai

Tel: +971-4-2161820

SHARJAH, UAE

Airblue (City Sales Office)
Shop # 1, Sheikha Hamda Khalid Al Qasimia Building
Near King Faisal Mosque, Al Zahra'a street - Al Qasimia Al Soor
Sharjah, UAE.

Helpline Middle East: 600 544 542
Time: (09:00 AM - 10:00 PM)

ABU DHABI, UAE

Airblue (City Sales Office)
National Cinema Building,
Najda Street,
Abu Dhabi.

Helpline Middle East: 600 544 542
Fax: +971-2-6779004
Time: (09:00 AM - 10:00 PM)


GSA Office
Al Toufan Travel and Tours,
Sheikh Rashid Bin Saeed Street,
(Old Airport Road),
Abu Dhabi.


AIRPORT:
Departure Area, Terminal 02

Abu Dhabi International Airport,
Abu Dhabi.

JEDDAH, KSA

Airblue (City Sales Office)
Office # 22, Souq Al-Nada Al-Jadid,
Near KUDU Restaurant,
Al-Mushrafah Area, Falasteen street, Jeddah,
Land Line: 00966 -12-6176619, 00966-12-6176625.
Fax: 00966-12-6176614.

RIYADH, KSA

Airblue (City Sales Office)
Safana Hotel,
Opp. King Fahad Medical City,
Makkah (Khurais) Road, Riyadh
Tel: +966-11-4627758



'